Hiking Trail Map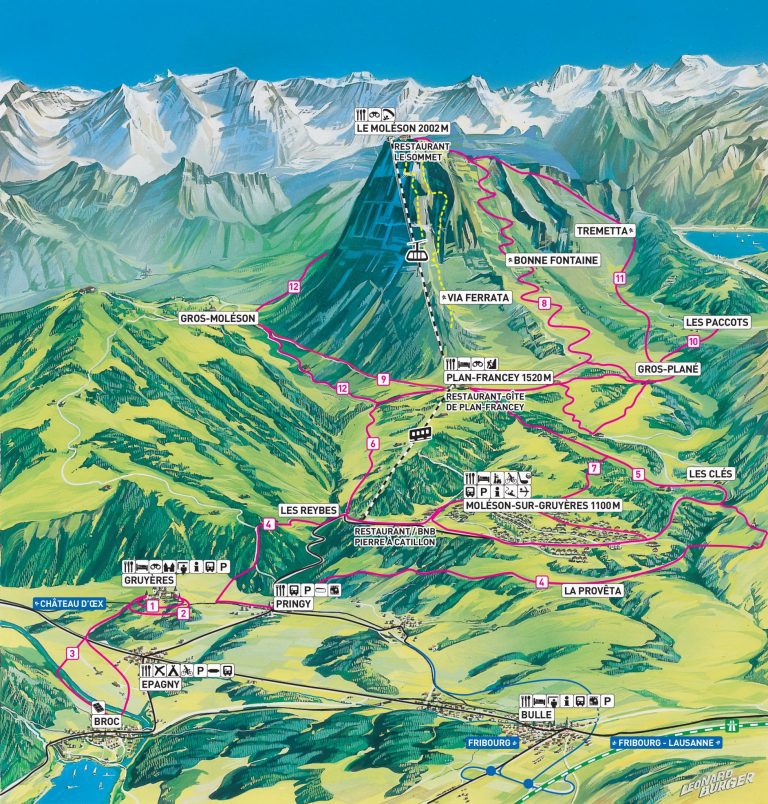 Ticket Prices
 Price
One way Plan-Francey
 Return Plan-Francey or
One way to the Summit
 Return to the Summit
 3 ways optional
 Adult 25 to 63 years
 Fr. 14.-
 Fr. 22.-
Fr. 35.-
 Fr. 30.-
 Young 16 to 24 years
 Fr. 10.40
 Fr. 16.-
 Fr. 25.10
 Fr. 21.60
 Child 6 to 15 years
 Fr. 7.80
 Fr. 12.30
 Fr. 19.60
 Fr. 16.80
 Senior from 64 years
 Fr. 12.-
 Fr. 20.-
 Fr. 33.-
 Fr. 28.-
Group : from 10 similar tickets lead simply payment -2.-/pers. on full price.
Funicular and cable care free with the Magic Pass.
SCHEDULE
The funicular and cable car are open every day from 19.05.2018  till 01.11.2018.
Monday to Sunday from 9.00 am till 6.00 pm *. Departures every 20 minutes.
* Open until 11.00 pm every Friday and Saturday evening from June to October.